About White Lotus Buddhist Center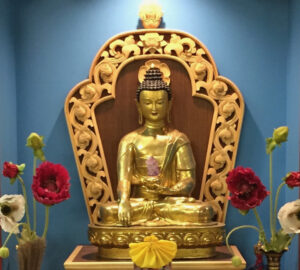 White Lotus Buddhist Center is dedicated to the transmission of Buddha's teachings and realization to America and to the spiritual benefit of its members.
"Buddhism is a teaching about how to live in peace,  joy and harmony. It shows us how to be liberated from cravings, greed, addictions, envy, prejudice, anger, hatred, ill-will, confusion, fear and ignorance. In short, it is about freeing ourselves from all afflictions that cause suffering. Ultimately, it directs the followers to break the bondage of birth and death through their own efforts and wisdom. On a higher level, it is the teaching beyond worldly knowledge which leads to the realization of the Truth (reality of all things)." -Chanshan Temple
White Lotus Buddhist Center provides a respite from the chaos of worldly, samsaric life.
It provides opportunities for people to learn about Buddhism from qualified, experienced Lamas, teachers, meditators.
It provides the space and opportunities for meditation of different kinds which can help calm your mind, increase your concern for the well-being of others, and bring you to realization of your true nature, the ignorance of which is the cause of suffering.
It fosters friendship and community amongst its members, providing inspiration and support throughout our our spiritual life. 
Photo: end of annual Vajrakilaya Retreat with Lama Abao, November 2021.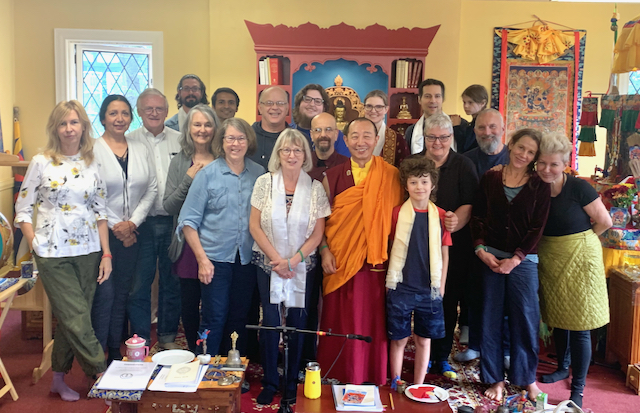 CONTACT US
PO Box 10384
Rochester NY 14610-0384
Email: info@whitelotusdharma.org
Location:
815 Park Ave. (2nd floor)
Rochester NY 14607